If you'd like to become a Heart & Home retailer please do get in touch. Our unique soy wax home fragrance range has built a strong reputation over time and with customers returning again and again, Heart & Home can really make a difference to your sales. We look forward to welcoming you to our ever-expanding Heart & Home family.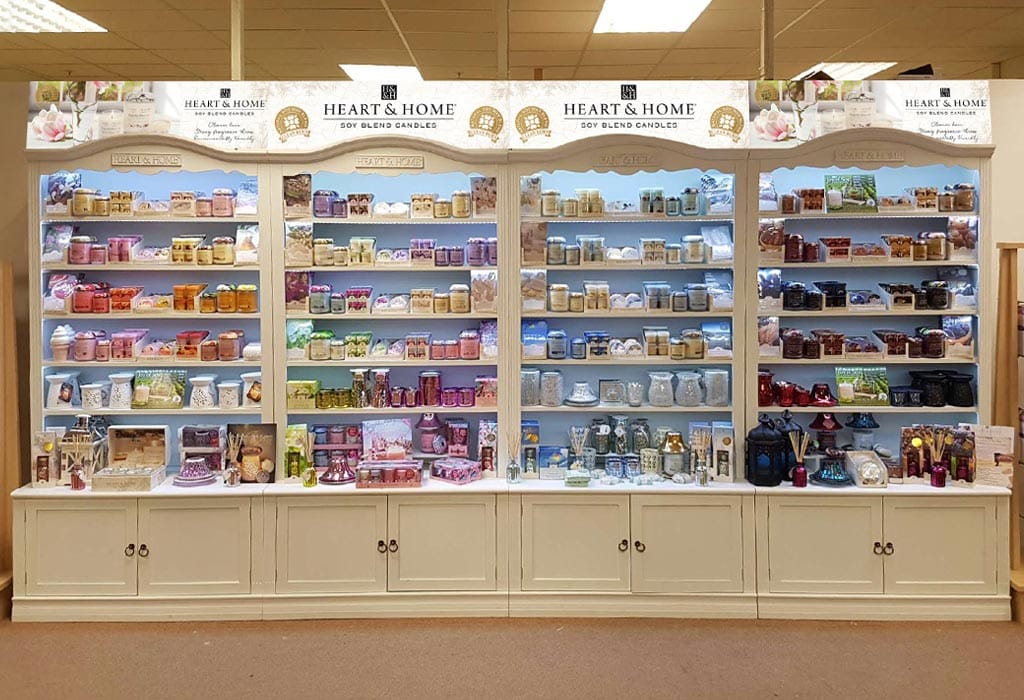 Solutions for retail
Whatever the size of your retail outlet, we have a solution that is ideal for you. From the tiniest gift shop to the largest Garden Centre or Department store, careful consideration has been put into the development of our displays to ensure that they perfectly suit every retail environment. Our aim is to create a stunning, impactful display of home fragrance that attracts customers and helps to build brand loyalty.